.
SHOULD HUMANS BE PROUD OF ANIMALS? 
"I AM PROUD OF MY DOG NO MATTER WHAT." – Donald Trump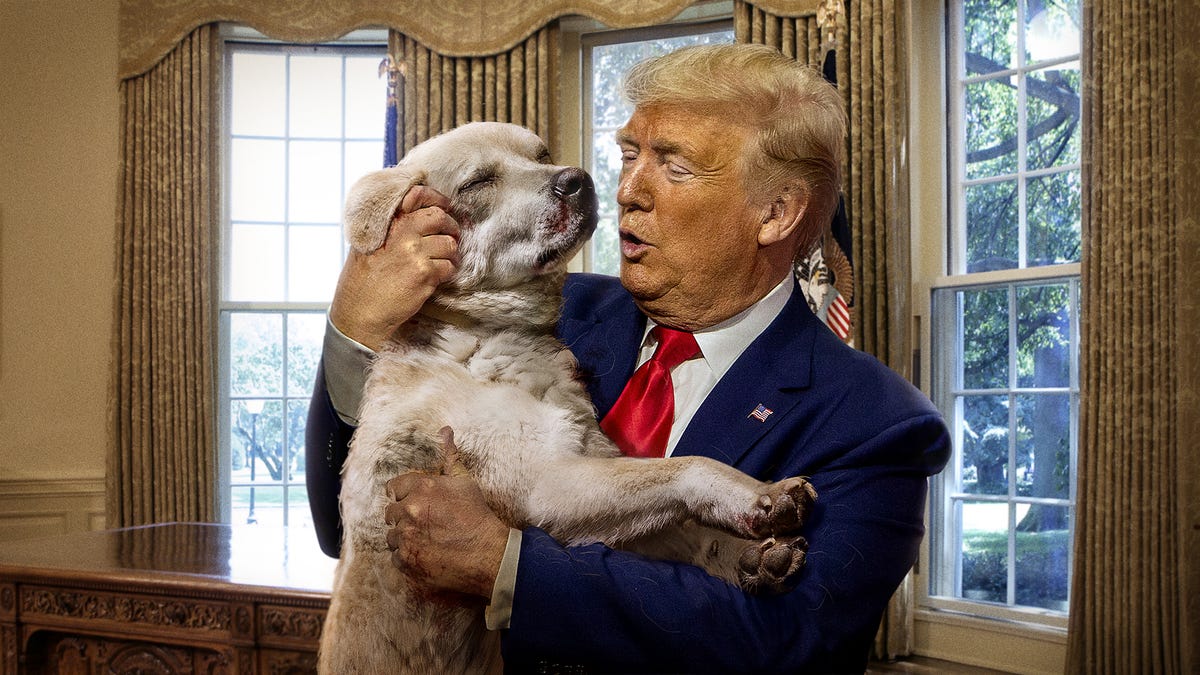 Historically, dog lovers were always proud of their dogs in their hearts but were reluctant to be proud of their dogs in public because of the notion that "PROUD" is meant to be used ONLY for humans.
.

Send your comments to: news@proudofmydog.com
The question is, would "PROUD OF MY DOG" gain global recognition as the ultimate love for dogs? – Only time will tell. 
 – The bond between man and dog has been one that has lasted for thousands of years; however, we very rarely ask why. Why do we call dogs man's best friend?' Why are we so inclined to treat our dogs like our kids?
Let's hope this long-awaited debate over the significance of being proud of animals would start a new era of public expression for their ultimate love for animals such as … "PROUD OF MY DOG", PROUD OF MY CAT" and beyond.  
Dogs are considered "man's best friend" for good reason. … However, it's one thing to lavish treats on our dogs or let them sleep in bed with us. It's quite another to treat them as if they're a different species than what they really are, expecting them to think and act the way humans do.
God made dogs for us to have as companions and helpers, and for the immeasurable pleasure and happiness they give us. Perhaps it's a stretch to think that dogs were also meant to teach us about God's love. With all that dogs mean to us, is that too much to consider?
Obviously, there is something very human about dogs. Is there something very Godlike about us? It seems to me like something God would do.
Dogs Offer Human Security
 Dogs provide a sense of security for human companions. Trained watchdogs can provide a high degree of security, while even small house dogs can offer a sense of protection by alerting their owners to approaching strangers or unusual circumstances in the home. Dogs employed by government agencies and police organizations sniff out contraband in places likes airports and large public venues to ensure public security. According to a Texas A&M website, dogs utilized specifically for security purposes require a specialized degree of training to be safe and effective for their handlers.
Dog's Provide Companionship
Dogs provide companionship and company. They can be a comfort to people who crave unconditional interaction with another living being. According to Vanderbilt University, dogs can decrease levels of human loneliness and give humans a sense of purpose as they care for their animal companions. This can be especially beneficial for people who live alone, don't socialize much, are empty-nesters or recently experienced a major change of life, such as the loss of a close human companion to death or divorce.
Dogs Reduce Stress
Dogs can help reduce stress levels in human beings and are often used for therapeutic purposes in hospitals, nursing homes and hospices. Playing with a dog, exercising, walking or running can help human beings reduce stress levels and increase their health and well-being. Studies by Harvard University and Kansas State show dog interaction with humans can help combat challenges associated with some form of heart disease and autism.
Dogs have hijacked human bonding system!